Introduce Your Child to the Wonderful World of Art
Mobile Art Studio Serving
the Greater Parker Area
Kidcreate Mobile Studio - Parker
Questions?
Request more information below
or call 303-731-6801 today!
UPCOMING KIDS ART CLASSES, WORKSHOPS, & EVENTS IN THE GREATER Parker AREA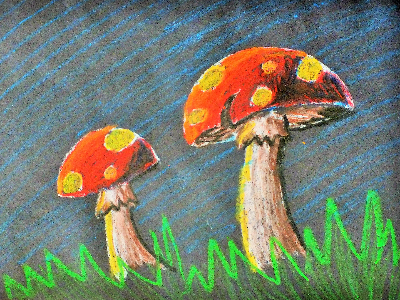 Advanced Drawing- Oil Pastels Weekly Class (7-12 Years)
---
Wednesdays, Dec 1st - Dec 15th, 2021 at 4:30pm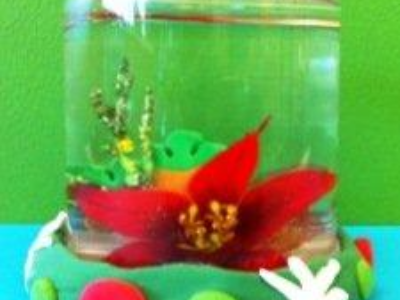 Holiday Gift Making Weekly Class (5-12 Years)
---
Thursdays, Dec 2nd - Dec 16th, 2021 at 5:00pm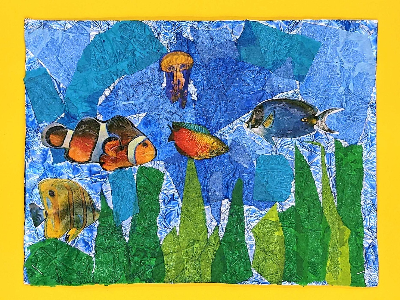 Nemo's World Workshop (18 Months-6 Years)
---
Friday, Dec 3rd, 2021 at 11:00am
Hanukkah Craft Party Workshop (4-9 Years)
---
Sunday, Dec 5th, 2021 at 10:00am
What is
Kidcreate Mobile Studio?
Kidcreate Mobile Studio - Parker is an on-the-go art studio that specializes in children's art classes, camps and art-themed birthday parties. Our mobile studio brings Kidcreate's award-winning art curriculum just about anywhere. We drive directly to schools, daycares, homes and more! With Kidcreate, your child will create fridge-worthy masterpieces, learn creative concepts and experiment with many different art materials.
On-The-Go

We Bring the Mess to You
Let Kidcreate's Mobile Art Studio help you add more art education into the lives of the kids in your organization. We make it easy by providing the art instructors, art curriculum and all the art supplies.
Learn More
Birthday Parties

Creative Celebrations
Celebrate your child's next birthday or another special event with help from Kidcreate! At a Kidcreate Mobile Art Studio birthday party, your child and friends will each create a take-home art project with the help of a Kidcreate instructor at a location of your choosing. At-home, virtual or outdoor birthday party options available
Book A Party
Private Art Classes

For Kids
Kidcreate Mobile Art Studio private art classes are perfect for groups that want to expose their children to the wonderful world of art! We offer weekly classes, camps, and workshops with age-specific curriculum tailored to students' needs. These classes are a great way for kids to get creative, learn something new, and bond with peers.
Programs

By Age Group

Kidcreate Studio's curriculum is tailored to match the developmental needs of children at different ages. We offer fast-moving classes for high energy toddlers, preschool classes that encourage their growing independence, and school-aged classes that encourage creativity.
Kiddoodlers
18 Months - 3 Years
Fast-moving and energetic. Perfect for toddlers.
Kidartists
3 - 6 Years
Fun and enriching. An introduction to basic principles.
Kidcreators
5 - 9 Years
Continued art exploration for elementary age students.
Kidmasters
9 - 12 Years
Advanced techniques and materials.
Try A Class For
Free!
We are so confident you will love everything Kidcreate Studio has to offer your child, we invite you to come to the first class for FREE! Simply fill out our free class request form, and we will help you register for your child, completely complimentary!
The
Benefits

Of Art

Art teaches math, science, history and creativity. That's why children who participate in the arts are more likely to excel at school and in life! Children benefit from creating art as it helps build confidence, problem-solving skills, and social skills. Studies show that art education has a measurable positive impact on academics.
Self Esteem
Art Validates a Child's Self-Esteem
Studies show that creating art can validate the uniqueness of a child, giving rise to a sense of accomplishment and to feelings of self-worth.
Social Skills
Art Promotes Social Growth
Artistic activities promote growth in positive social skills, including self-confidence, self-control, conflict resolution, collaboration, empathy and social tolerance.
Academic Performance
Art Improves Performance
Visual arts have been shown to improve writing, reading skills, interpretation of text, reasoning about scientific images and reading "readiness."
Problem Solving
Art Encourages Critical Thinking
Reasoning ability, intuition, perception, imagination, inventiveness, creativity, problem-solving skills and expression are among the thought processes associated with "The study of the arts."
Another
Benefit?


More Time For

Mom & Dad!

Our customers' favorite time of the week is when they drop the kids off at Kidcreate Studio for an hour or more of guilt-free "ME-TIME!" They relax knowing their child is having FUN while doing something very positive for their development.
Meet The
Owner
Dessy Abimbola
After 13 years working as an Accountant, Dessy decided it was time to pursue her dreams. She did extensive research and came across Kidcreate Studio, the uniqueness and the family-friendly business model got her excited about the business, she felt it's a perfect opportunity to create the perfect work/life balance she always wanted. Kidcreate wouldn't be just another business but a lifestyle for her and her family.
Dessy welcomes you and your children to put on an apron and create with Kidcreate. After all, making a mess is the best with Kidcreate!
Kidcreate Studio Newsletter
Classes, studio news, and special offers.